---
---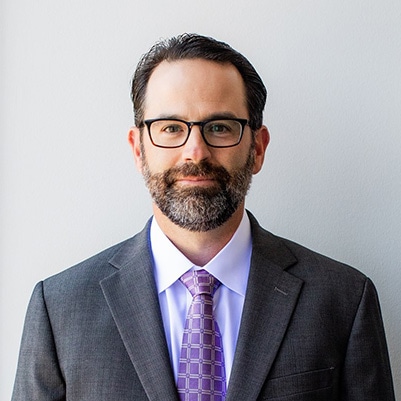 Anthony Bruster
Managing Partner
Anthony has gained a broad range of experience in legal and operational roles from serving with a wide array of organizations. Anthony most recently founded and serves as Managing Partner of Bruster PLLC, a law firm devoted to complex commercial litigation, intellectual property litigation, and corporate start-up business practices. Previously, Anthony served as Director of Strategic Initiatives for Edify, a Christian non-profit entity rapidly scaling and focused on partnering with private school owners serving low income developing nations. Additionally, Anthony has founded, co-founded and/or led capital raises for multiple private businesses and served in various leadership positions for each, including Cinco Aces Properties LLC, a real estate holding company focused on acquiring and managing properties in Texas.
Anthony obtained a B.B.A. in Economics from Baylor University and then received a J.D. from Baylor Law School, where he served as Executive Editor for the Baylor Law Review and graduated summa cum laude and second in his class. Immediately upon graduation, Anthony began his legal career at the highly esteemed litigation firm Nix, Patterson & Roach LLP. In ten years at the firm, Anthony served as lead or co-lead counsel on numerous high profile cases and was named a "Rising Star" by Thomson/Reuters in 2006, 2008, 2010, 2011, and 2012. After more than ten years of maintaining a full- time litigation practice, Anthony resigned his partnership position at Nix, Patterson & Roach in December 2012 and left the full-time practice of law to focus his efforts on international mission work, with an emphasis on orphan care and Christian education in developing countries. Anthony is licensed to practice law in Texas, Arkansas, New Mexico, and Louisiana.
He is a former board member of Wayforward Adventures, Baptist General Convention of Texas, Carroll Education Foundation Executive Board, and Young Life (Texarkana area).
Anthony is married and has three children, and is passionate about relationships, excellence, joy, and continually learning how to be a good steward of time, talent and treasure. Anthony and his family attend 121 Community Church in Grapevine, Texas.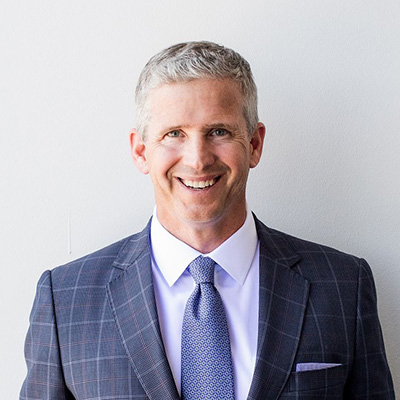 Bryan Larson
Managing Partner
Bryan has been responsible for deal structuring, financing, raising capital, and compliance on over half a billion dollars of real estate transactions over the last seven years. Before joining Cephas Partners, Bryan served as Partner & General Counsel at Macfarlan Capital Partners, LP, where he focused on unique debt and equity investments in the commercial real estate sector and served as a member of the investment committee. Prior to joining Macfarlan in 2011, Bryan was a Partner at Thompson & Knight LLP, where he maintained a law practice focused on the acquisition, disposition, financing, development and leasing of commercial real estate. Bryan regularly represented portfolio lenders and other financial institutions in connection with defaulted loans and loan administration, and gained significant experience representing special servicers in the CMBS market, handling foreclosures, receiverships, loan sales, loan modifications, and restructuring.
Bryan practiced at two other Top 100 law firms in Dallas prior to joining Thompson & Knight. Currently, Bryan uses his legal skills as a partner at Bruster PLLC.
Bryan graduated from the University of Regina, Canada, with a B.Ed. in Secondary Mathematics in 1997. After making his way south from Canada and working at a prominent Christian camp for several years, Bryan attended Baylor University School of Law, where he earned a J.D. in 2002.
Bryan has served on the Board of Orphan Outreach since 2016, and is a member of St. Bart's Anglican Church, where he serves as Chair of the Real Estate Committee. Bryan is married with four children, and while he was raised in Saskatchewan, Canada, he is now a proud Texan and has determined that he actually prefers warmer climates.
---
---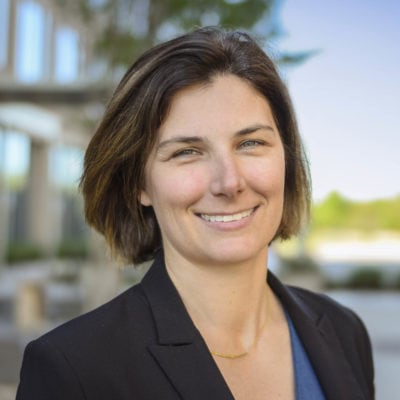 Mollie Fadule
Managing Partner
Mollie has significant experience in the acquisition, disposition and management of complex real estate transactions domestically and internationally, including underwriting and closing transactions involving direct equity, bridge equity, senior and mezzanine debt and joint ventures across multiple property types representing over $2 billion in equity and debt investments and over $4 billion in asset value. She is strategic leader in the commercial real estate industry with significant experience in real estate private equity and real estate and construction technology. Mollie serves as the Chief Financial and Investment Officer leading JPI's investment, capital markets, finance, accounting and innovation/technology initiatives. She is an Executive Committee member and Investment Committee member with shared responsibility for JPI's strategic direction.
From 2012-2018, Mollie worked exclusively with affiliates of The Blackstone Group. In her work with Blackstone, Mollie managed investments in which she co-invested and acted as a board member and investment committee member representing Blackstone. Prior to co-founding Cephas Partners, Mollie was a Vice President at Bank of America Merrill Lynch in the Real Estate Principal Investments group in New York. Mollie also served as an analyst at UBS Investment Bank.
Mollie is a graduate of Harvard University, where she earned an Honors Degree in History and Science. While at Harvard, Mollie walked on to the rowing team and earned NCAA Division I All-American, All-New England and All-Ivy honors.
Mollie is the 2018 President of CREW Seattle, and has served on the Board of CREW Seattle since 2015. She has also served the CREW Network Finance and Investment Committees as Member/Chair from 2014 to present. Mollie serves on the Women's Leadership Initiative Committee of ULI Northwest and is a Member of NAIOP. Mollie has received several honors and recognitions including Seattle 40 under 40, NAIOP's National Developing Leader Award, and was named a BisNow Seattle Power Woman. Mollie has three children and enjoys spending time in the outdoors in the Pacific Northwest.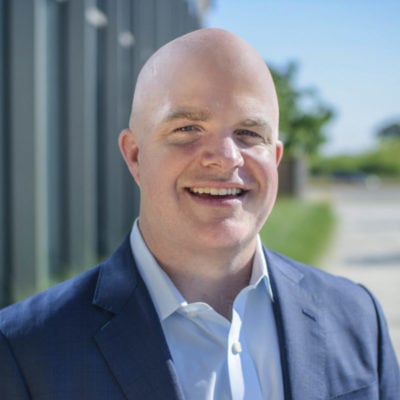 Payton Mayes, CFA
Managing Partner
Payton is a proven leader with extensive experience originating and managing real estate asset level and operating company investments in both domestic and international markets. Payton is the Chief Executive Officer and Managing Partner of JPI, a national developer, builder, and investment manager of Class A multifamily assets across the U.S. and among the most active privately held real estate companies in the country. Payton oversees and leads all components of JPI's operation including site acquisition, development, design management, construction, capital markets, portfolio management and disposition. He serves as a member of the JPI Investment Committee and acts as a key executive in strategic direction and initiatives, as well as leadership and culture.
Payton is also a partner at Cephas Partners, a private equity firm specializing in alternative investments with a primary focus on real estate-related opportunities and litigation finance. Prior to this, Payton was the Chief Investment Officer for DHIC Communities, a D.R. Horton Company, where he was recruited to grow platforms outside of core homebuilding operations and expand D.R. Horton's expertise in distressed offerings. Before serving at DHIC, Payton co-founded Cephas Partners, where he co-invested side by side with The Blackstone Group to acquire a portfolio from Bank of America Merrill Lynch, funded with over $500 million of equity and with a total enterprise value of underlying assets exceeding $4 billion, with assets located throughout the U.S., South America, and Europe. Payton also previously served as Managing Director, Merrill Lynch Global Real Estate Principal Investments (GREPI) and served as Co-Head of GREPI Americas and Europe (2009-2012) and head of GREPI Latin America (2006-2008) in New York. Payton is a CFA® charterholder.
Payton is a proud graduate of Texas A&M University, with a B.S in Agribusiness, where he graduated in three years summa cum laude. After graduation, Payton obtained an M.B.A. with a concentration in Finance and was the highest-ranking member in his class.
Payton serves his community in many ways, including founder, past president and Board Member of the Northeast Tarrant County A&M Club; Board Member, The Men of Nehemiah; Board Member, Lionheart Children's Academy, and constant cheerleader and strategic partner for several other ministry organizations. Payton and his family are active in 121 Community Church in Grapevine, Texas.
Payton is married to Andrea with three children (Merritt – 2006; Channing – 2008; Stella – 2010) and was raised on a small ranch in Coleman, Texas. You can learn more about his story here.
---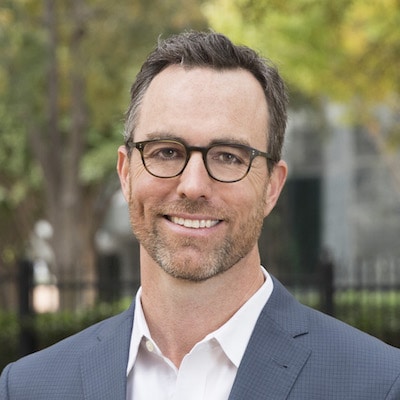 Troy Austin
Operating Partner
Troy is a relationship builder, connector, entrepreneur, attorney, investor, real estate broker, ministry leader, consultant, and musician. His curiosity and desire to serve God have led him on a rather eclectic journey.
Troy is currently seeking to integrate business and ministry. He recently served as Chief People Officer/ Managing Director for Rocktop Partners, a $1.5B mortgage private equity fund, and Ursus Holdings, a 150-person family of companies. He deployed strategies to grow and develop people, then sourced investments into businesses that were doing this well. He also worked with Audia Consulting to develop the employee engagement system that he uses today. Troy brings his people-first investment and consulting strategies to Cephas.
Troy spent his first 10-year career in the mortgage industry, where he served as general counsel for a large national lender before co-founding several businesses: a law firm, title office, real estate brokerage, lender and debt purchaser. He sold to his partners in 2011. God then led Troy into full-time ministry with National Christian Foundation, where he co-founded Kingdom Energy, a division focused on stewarding oil and gas assets for charitable purposes. He then helped 6 Stones Mission Network establish a city transformation platform and a system for launching similar organizations in other cities. It was during this season that Troy began to see business with a different purpose- human flourishing.
Troy graduated magna cum laude from Louisiana Tech before attending Baylor Law School, where he turned down an invitation to join the National Mock Trial team in order to become a pilot, definitely his proudest law school decision.
Troy currently serves as broker for 6th Avenue Homes and Aledo Living. He is also co-founder of Cultivate Community Workspace. Troy actively serves with NCF and Generous Giving. He is on the local board for Hope International and Aledo Young Life. He attends Christ Chapel Bible Church in Aledo with his wife of 20+ years, Sunny, his son, Luke, and daughter, Kate, who all think he is much less cool since he recently "retired" from Left Arm Tan, the band he co-founded in 2009.